UNLOCK THE FULL POTENTIAL OF YOUR COVERAGE BY UNDERSTANDING YOUR AVAILABLE BENEFITS
---
A little research can go a long way…
STAYING 'IN NETWORK' MAKES A HUGE DIFFERENCE
Insurance and provider networks can be complex, and we want to make sure you have the information and resources you need to make the best choices for you and your family. And this is important.
Always ensure that you are seeing a provider that is considered 'In Network' for any of your upcoming services.
PEHT has a number of direct contracts with providers throughout Alaska – please be sure to check this list, either on pehtak.com/preferred-providers/ or on the EBMS miBenefits site at miBenefits.ebms.com.
If the provider you are scheduled to see does not appear on that list, please visit the Aetna website – you can access this through miBenefits, or directly at aetna.com/asa. This will ensure that your claims will be processed at the most favorable benefit level for the eligible services you receive.
If you are not able to find a provider that is in network by the Direct Contracts or with Aetna, your claims will be processed at the non-preferred provider and facilities benefit.
Non-preferred providers such as Alaska Native Medical Center, Alaska Regional Hospital, or Sutter Health Network facilities or any of their providers will result in an amount payable up to 125% of the Medicare equivalent rate for that service.
There are some situations where the out of network benefit can be bumped up. Those exceptions are listed within your Benefit
Booklet (you will find the exceptions just prior to the Schedule of Benefits). Members can always call EBMS to speak with the Call Center team on any questions you may have.
NON-EMERGENCY TRAVEL BENEFITS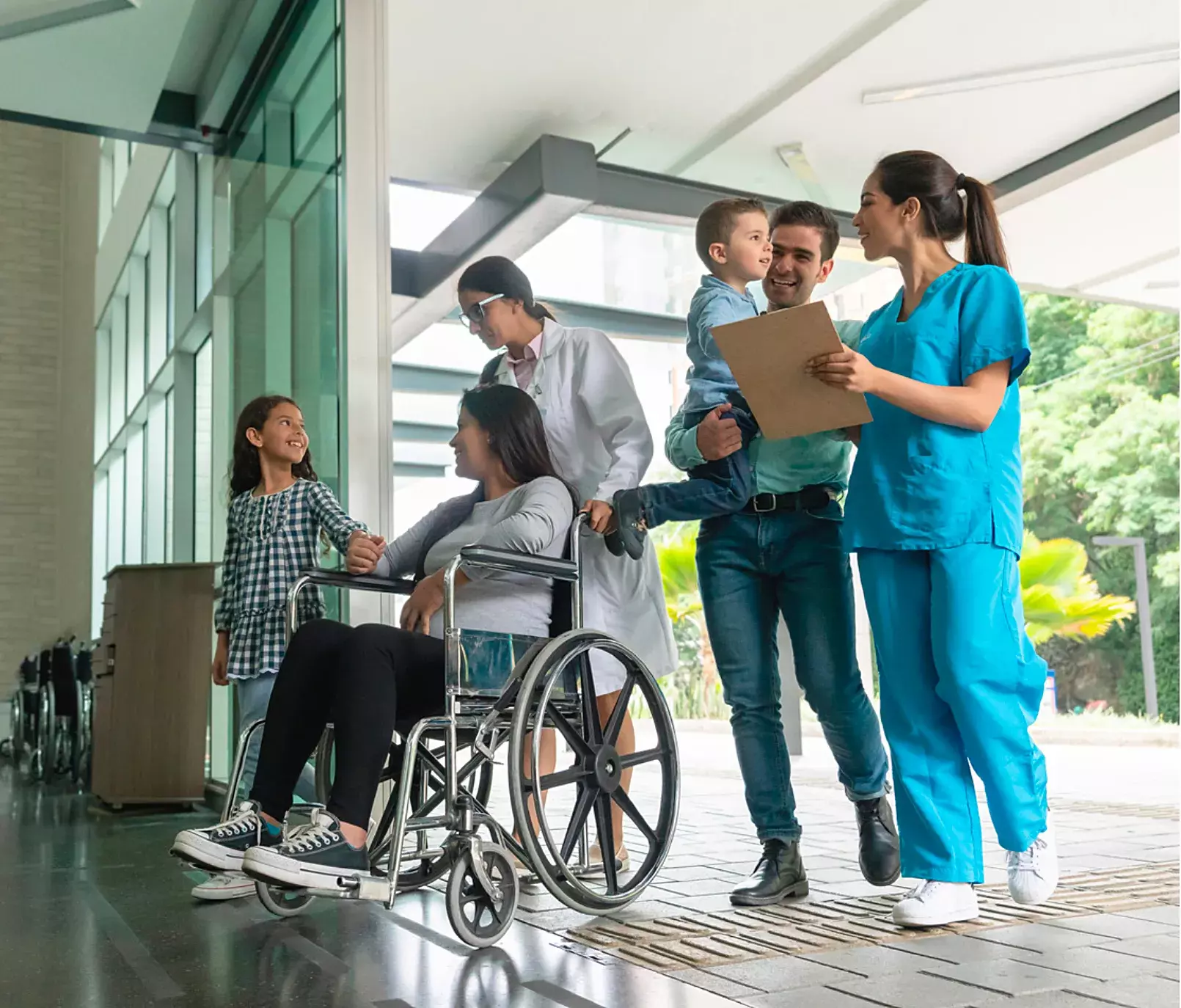 Did you know that benefits are available for non-emergency medical travel and may be payable for transportation by commercial airlines? These are reserved for coach class only tickets, with at least a 14-day advanced fare as well as any ferry service needed from the place where the illness or injury occurred to the nearest area where treatment is available (unless the plan administrator finds a longer trip is necessary).
For reimbursement consideration, commercial airline flights may only be scheduled for departure 1-2 days in advance of the first appointment or 1-2 days after the last appointment related to the condition being treated.
Consideration for additional days may be given upon approval by the plan administrator.
All non-emergency commercial travel must be pre-approved by the plan administrator (or their designate) using the "Public Education Health Trust Non-Emergency Medical Travel Request Form" or no benefits will be provided. The form can be found at pehtak.com/forms.
Contact the Health Trust by phone. In Anchorage call (907) 274-7526; outside of Anchorage call (888) 685-7526. Business hours are Monday- Friday, 8 a.m.-4:30 p.m. (AKDT).
TRANSPORTATION BENEFITS
As Alaskans, we know how important transportation benefits can be when emergency or non-emergency travel is needed. We want to make sure you know the ins and out of what's covered and the details you need so that, if necessary, you can take advantage of this great benefit. First, transportation benefits are limited in any one calendar year to two round trips and apply only to the illness or conditions covered under this plan. They do not apply to dental care benefits, vision services, routine care or preventive care exams unless approved by the plan administrator.
A local physician must certify that needed services are not available locally and transportation benefits for any healthcare outside of the U.S. will not be covered, including Canadian healthcare.
Transportation benefits are also not given for diagnostic or second-opinion diagnosis unless diagnostic services cannot be provided locally and are deemed medically necessary by the plan administrator. In this case, the physician must provide written certification or detailed medical documentation of the existing condition in advance of the trip.
MEDEVAC ALASKA
The direct contract with Medevac Alaska, an Alaskan-based emergency transportation provider, offers air emergency medical services to all Alaskan hospitals. With bases in Alaska, as well as in Arizona and Texas, Medevac Alaska can relocate patients to and from Alaska or any location within the U.S, Canada and Mexico.
Medevac Alaska continues to save health plan members and the PEHT health plan thousands of dollars annually. For instance, throughout the past three years, the average cost per mile for this type of service in Alaska cost $132. Now, the contract is set at $74 per mile. This saves an average of about $14,000 per case.
In addition, the average take-off rate in Alaska is $15,131. Yet, PEHT's contract with Medevac Alaska is $8,000. Plus, this contract leverages a 25 percent discount on all medical supplies and services for PEHT health plan members. And, since Medevac Alaska is in-network, members won't receive balance bills!
Call Medevac Alaska 24/7 at (877) 985-5022. Learn more at medevacalaska.com.
AIR-AMBULANCE SERVICE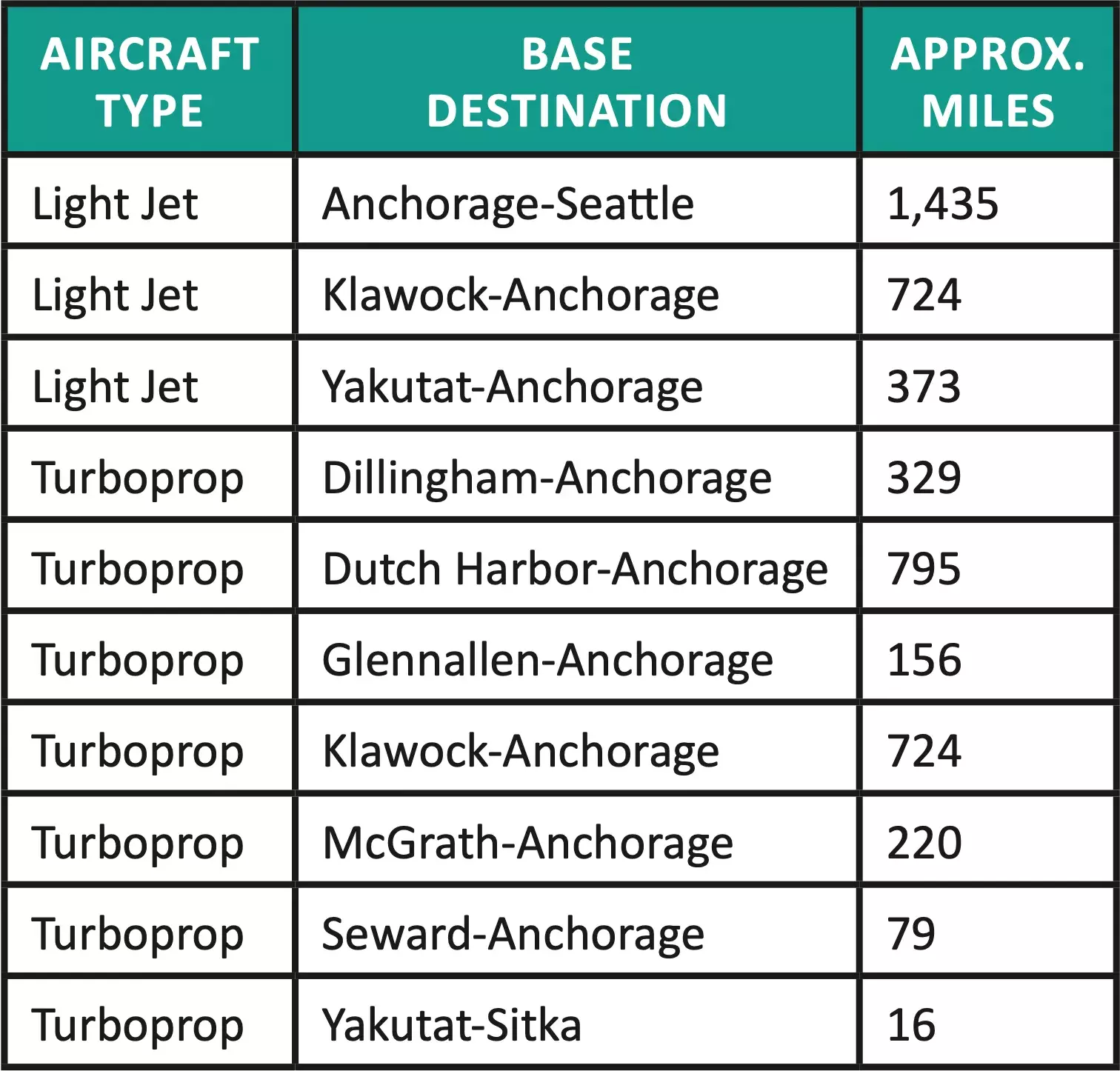 PEHT provides for air-ambulance service for necessary medical treatment. Per the benefits booklet, the allowable reimbursement amount is up to 125% of the Medicare-equivalent rate unless otherwise negotiated. No deductible applies. Charges in excess of this amount will not apply toward the covered person's medical coinsurance maximum out-of-pocket amount or super global maximum out-of- pocket amount and will be considered the responsibility of the patient.
PEHT partners with EBMS' CareLink to assist members with air-medevac needs. Pre-notification is strongly recommended for members who require air-ambulance service. When this medical evacuation service is provided, the covered person, physician, or facility should contact CareLink. Call CareLink at (800) 228- 9118 for pre- notification of services and to coordinate and pre-negotiate allowable charges.
The charge for this service will be covered, at the allowable amount, if the air-ambulance service is to the nearest hospital or skilled nursing facility where necessary treatment can be provided. The plan administrator may approve a longer trip if it is medically necessary. The covered benefit is up to 125% of Medicare-equivalent rates unless otherwise negotiated. PEHT has standing negotiated contracts with LifeMed and Medevac Alaska.
PEHT does not have negotiated agreements with Guardian or AirLift Northwest. In our attempts to arrange an agreement, both firms have referred to their membership policies that individual families may purchase. We encourage all our members to review their materials and memberships for their family needs evaluation. We reimburse medically necessary, but non-negotiated medevac flights up to 125% of Medicare equivalent, which could leave the family with a financial obligation.
The plan also provides benefits for return transportation via air ambulance for a covered person when medically necessary.
More information on the air-ambulance benefit is available in the Medical Benefit Descriptions section on Ambulance and by calling (800) 228-9118 (the U.S. only) or (614) 582-9254. This number is also shown on the PEHT/EBMS identification card.