WALTERS RETAINS BOARD SEAT
Tim Walters has been elected by PEHT members to retain seat B for a three-year term beginning January 1, 2022.
Walters is a teacher in the Mat-Su School District and has served as a Trustee since 2013. His interest in healthcare and commitment to the Public Education Health Trust stems from his work in his local association. Over the years, he's seen the importance of healthcare grow to be one of the most important concerns for educators and their families.
He's committed to serving the Trust and offering the best healthcare coverage at the lowest cost.
Please join us in congratulating Mr. Walters!
THANK YOU TO ALL WHO PARTICIPATED IN VOTING THIS YEAR!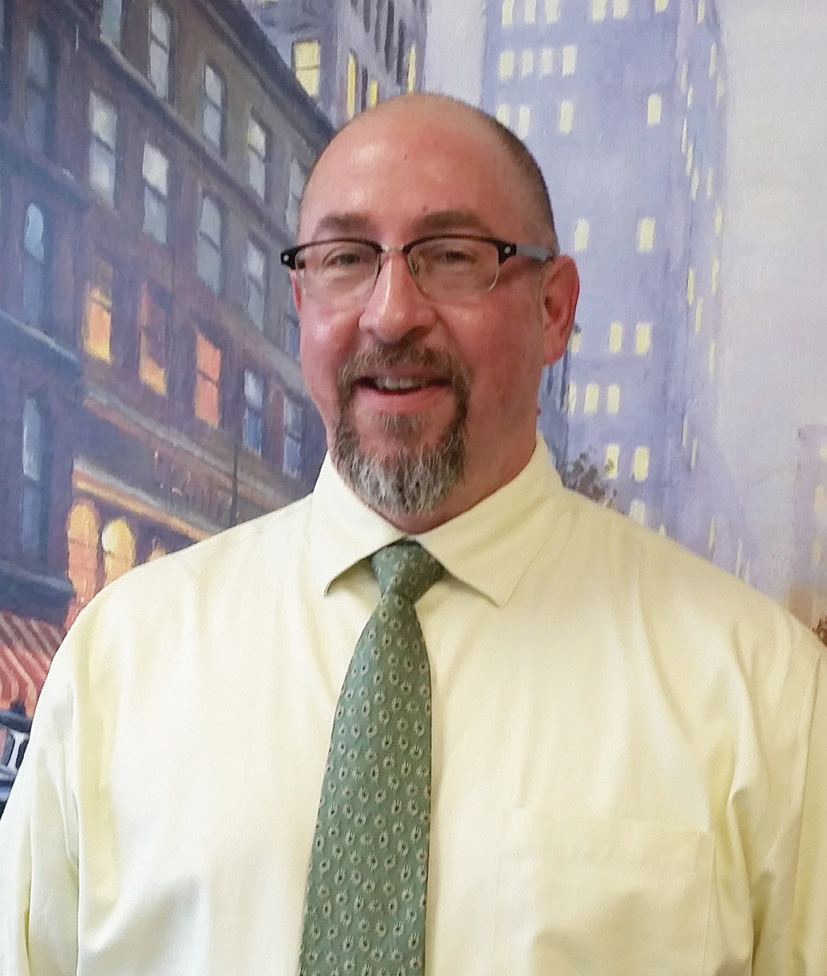 IT'S A NEW GO365 PLAN YEAR!!
WHAT'S HAPPENED WITH THE NEW GO365 PLAN YEAR ON OCTOBER 1?
Your points and status reset, but your bucks remained the same. Bucks can be saved for up to four years before you need to spend them in the Go365 mall**. If you have any bucks expiring, it will be stated at the top of the Go365 Mall page on the Go365 website.
You can now work toward achieving Bronze+ status again!
You received 10% bonus points to start the new Go365 plan year based on the number of points you had before October 1.
So, why wait? Get started today and begin working toward reaching Bronze or Silver status. Earn more points and bucks, and start off the new plan year right!
GET STARTED WITH GO365!
You have a variety of ways to get started.
One of those ways is completing your Health Assessment (HA), and you can move to Bronze Status in minutes! You have two options to complete the HA:
1. Online at Go365.com
Sign into Go365.com
Find the Heath Assessment in your Dashboard if you haven't completed it this program year
2. Sign in to the Go365 App (available for download from the Apple Store or Google Play)
Android users: Tap Go365 Health Assessment from the App menu (menu icon is the three lines in the upper left corner of App)
iOS users: Tap Go365 Health Assessment within "More Menu"
If you haven't completed the HA, it shows as an option within the App Dashboard for both Android and iOS users as well
You can also move to Bronze Status quickly by completing a daily workout. There are a variety of ways you can track daily fitness:
Log steps through a connected fitness device or app. Earn 1 point for every 1,000 steps.
Track calories or heart rate through a connected fitness device or app. Earn 5 points for every 15 minutes or 100 calories burned.
Go to a partner fitness facility or use a partner digital fitness connection and earn 10 points per day.
Submit a selfie as photo proof of your workout through our virtual workout option "Verify your workouts" and earn 10 points per day.
Each day, Go365 will look at Points earned across all workout types and award the category with the highest value for that day. Points are awarded for one workout type per 24-hour period from 12:00 a.m. – 11:59 p.m. Go365 members may earn a maximum of 50 daily fitness Points. For a list of all device and app connections, visit the Go365 Device and Workout Guide.
Have further questions? Check out the Go365 Community Page.
Don't miss out on your opportunities to engage in your well-being through the Go365 program!
*Adult children are not eligible to earn Points or Bonus Points for Health Assessment completion.
**Only subscribers (Go365 primary account holder) have access to spend bucks in the Go365 Mall.
STAY HEALTHY DURING COLD, FLU AND VIRUS SEASON
Obviously, no one wants to be under the weather, but it's important to remember that what might be slight cold might lead to hospitalization or worse for someone with a chronic condition like diabetes or high blood pressure. To protect yourself, your loved ones and all people around you, it's crucial that we do what we must to take steps to stop the spread of germs.
Luckily, the most effective strategies are simple and stressless! Read on to see the best steps that you can take to ensure your health and that of others during this year's cold and flu season.
GET VACCINATED
The best way to protect yourself against the flu and COVID-19 is by getting both annual seasonal flu vaccine and a COVID-19 vaccine. Despite varying opinions, vaccines are proven to dramatically cut your risk of getting the flu or COVID-19 and make hospitalizations highly unlikely if you were to catch either virus.